MEMBERSHIP DUES ARE NOW PAYABLE
It is now time to join or renew your membership to JLCNR-RC9. Please save us the cost of mailing and download a membership form here.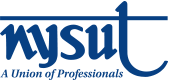 Lynn Hunneyman, President of JLCNR- Council 9 has requested help in staffing phone banks prior to the November election. Contact him from the link below.
This is our chance to really make a difference. It is hoped that retirees can meet and manage the phone banks during the day. As soon as I can get a count of how many members are willing to help I will let the NYSUT office know. This may also be a good opportunity to include other retirees that have not yet joined JLCNR so invite a retiree friend to join us in the cause. If we can keep Addie in office and also add a new face to Congress who is willing to listen to us and even meet with us, it would go a long way to helping preserve our retiree benefits and protecting our public schools from the constant attacks coming both from Albany and Washington DC. Please give it some thought, we really need your help. Don't wait for others to be first. A commitment of one or two sessions is all that is being asked.
I will be there along with other members of the JLCNR Exec. Board.
Lynn Hunneyman
President of JLCNR (Lhunneyman@gmail.com)
TEDRA COBB MEETS WITH JLCNR - RC 9 MEMEBERS
On Thursday, November 1st, Tedra Cobb, candidate for the NY 21st Congressional District met with members of our organization. According to President Hunneyman, "it was quite a morning." Cobb has been endorsed by NYSUT and "we could use a friendly face in Washington."
We encourage you to cast your vote for her.