MEMBERSHIP DUES ARE NOW PAYABLE
It is now time to join or renew your membership to JLCNR-RC9. Please save us the cost of mailing and download a membership form here.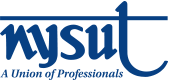 JLCNR - RC9 ANNOUNCES NEW TEACHER AWARDS
Lynn Hunneyman, President of JLCNR- RC9 has announced the winners of the Annual New Teacher Scholarships.
Aaron Ingerson (l), Lewis County winner from Beaver River Central, is pictured with Kelley Hawksley (c), president of BRTA, and Lynn Hunneyman (r)
Sarah Branch (c), Jeffereson County winner from Alexandria Bay CS, is pictured wih Terri Lowe (l), Co-president of ABTA, and Lynn Hunneyman
Congratulations to Aaron and Sarah!