ANNUAL SUMMER LUNCHEON - August 9. 2018

MEMBERSHIP DUES ARE NOW PAYABLE
It is now time to join or renew your membership to JLCNR-RC9. Please save us the cost of mailing and download a membership form here.
WEB PAGE UPDATE
The web page is undergoing some significant changes. Please be patient as we work out some glitches, missing files, and our growing pains. Some of our new features are the image gallery of pictures through the ages and pertinent NYSUT information. We hope that it will be easier for you to find the information that you need as you enjoy your retirement.
If you have comments, questions, or find broken links, send us an email.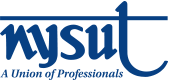 Make your plans now to attend our Annual Summer Luncheon at the Roxy Hotel in Cape Vincent. Social Hour begins at noon with a lunch buffet at 12:30. Reservations are due by August 3, 2018.
There will also be an opportunity for some brief comments on the upcoming election.
Reservation forms can be download here.